The SHOON, one of the best Japanese restaurants in Strasbourg
Gastronomy
17 August 2017
MN
As true lovers of sushi we have been waiting for a long time to test the SHOON in Strasbourg (Neudorf) and we've finally done it! One thing is certain: we have no regrets and we tell you why.
SHOON or the flavor of the ephemeral
Shame on us, but we had never tried SHOON. Our team has corrected this error and none of us regret this discovery! The name of the restaurant means "The flavor of the ephemeral" and in this case, the ephemeral is absolutely delicious and we want more. The restaurant's products are prepared by real Japanese chefs who truly offer authentic and carefully selected products. The menu is very varied and sushis/makis are very sophisticated. We suggest you take a look at the menu to see it! The restaurant offers a mini comic book to teach you how to eat sushis which is a good idea to do while waiting for your meal. In addition to the quality of the meal, we were very well served and advised by the SHOON server. He knew how to professionally answer our requirements and we thank him for his advice.
A jewel for sushi lovers!
This restaurant can be found in the heart of Neudorf is a real reference for lovers of raw fish. The products are very fresh and sashimi melts in your mouth, it's pretty amazing! We want more! We often order Sushi on Deliveroo and our new option from now on will be SHOON. We promise you that you will not be disappointed if you do the same. Our advice: if you want to eat, we recommend you book on the Fork website and you will benefit from a reduction of 20% of the menu. Even if the prices are already reasonable for the freshness of the products, but it is always a pleasure when you have a small reduction.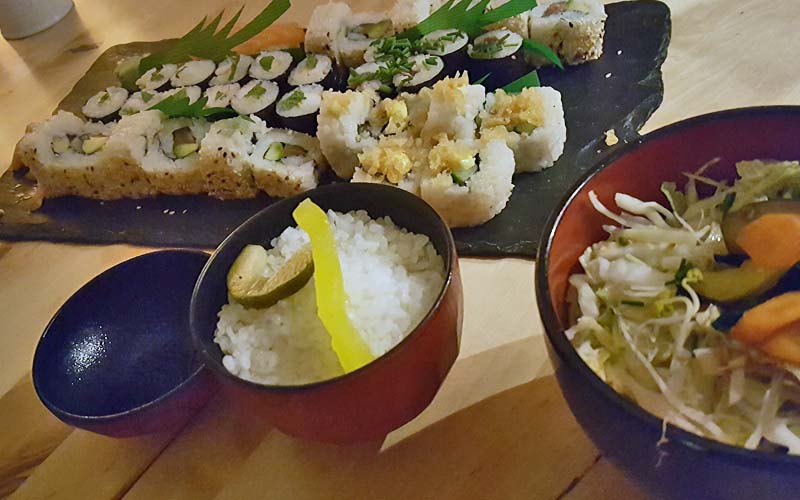 We are also enthusiastic to discover NIKO NIKO, the second restaurant of the chef located at 72 avenue des Vosges and which is dedicated to BENTO!