Kiff'it, come and enjoy Kefir made in Alsace
Gastronomy
31 August 2017
MN
We continue our journey of searching for healthy drinks Made in Alsace with the discovery of Kiff'it, an organic fruit kefir.

A wave of Alsatian well-being
KIff'it is an organic fruit kefir, 100% natural and traditional. The idea came from a meeting between two driven people (there are lots of enthusiasts in Alsace yes yes!) who decided that:
In France, kefir is a product that is absent from store shelves,
Alsace is the cradle of fermented products,
They decided to launch a batch of the water and fruit delicious mix to the world to spread a wave of well-being.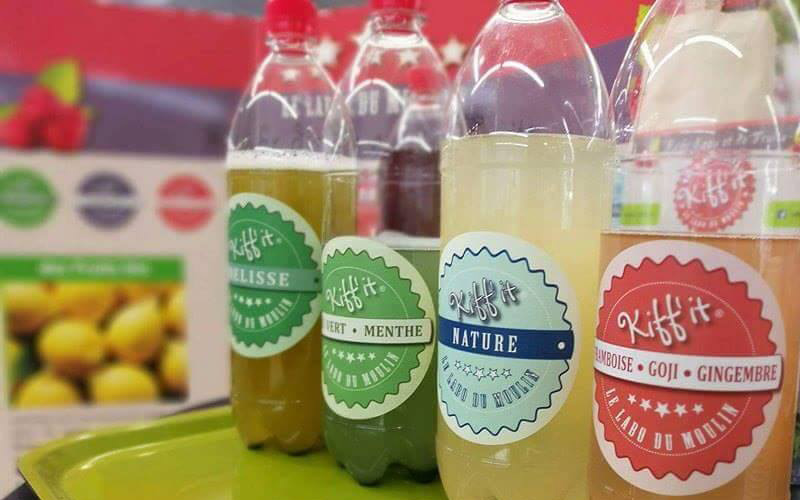 What promises Kiff'it?
Kiff'it will be your new ally; it will give you a well-being state, vitality and comfort. Its taste is unique; it is refreshing and especially on a hot summer day. Good for sport lovers, for those who take care of their health, and for the whole family. Kefir is not a soda! It contains little sugar. Children will also love it for its tangy and sparkling side.
A healthy drink in several flavors
Kiff'it is an organic drink made from figs, lemon, ginger and goji berries, fermented with kefir grains and cane sugar. In order to meet the tastes of a large number of people, Kiff'it has a range of flavors: Mint Green Tea, Blueberry, Raspberry, Blackcurrant, Melissa.
Shops: Kiff'it is distributed by Scot La Cigogne in all organic stores in the Grand Est.
We are convinced that you will love Kiff'it because this drink is Made in Alsace, organic and enough to satisfy your sweet tooth!>